Voice search is growing at an exponential rate – analysts predict that 50% of all online searches will be voice searches by the year 2020. Here's a step-by-step process to make sure you don't get left behind:
1. Add FAQs throughout your website
Creating a Frequently Asked Questions (FAQ) page along with FAQ 's throughout your website is a quick and easy way to optimize for voice search. Concentrate on answering questions in a conversational tone and be as concise as possible.
If you don't know exactly what questions you should be answering, you can also use a tool like Answer the Public, where you enter a keyword and you'll see an aggregated view of related questions and a hint of the motivations and emotions of your customers.
For a dedicated FAQ page, it might make sense to create categories for FAQs along with an in-site search function of commonly asked questions and answers. The idea in building out this section is to make it as easy as possible for your customers to find and understand the information they need.
Examples: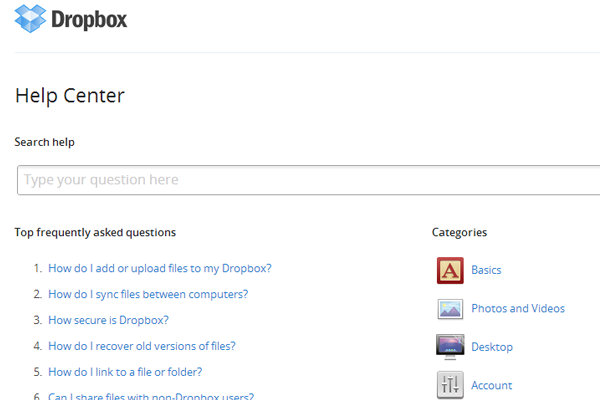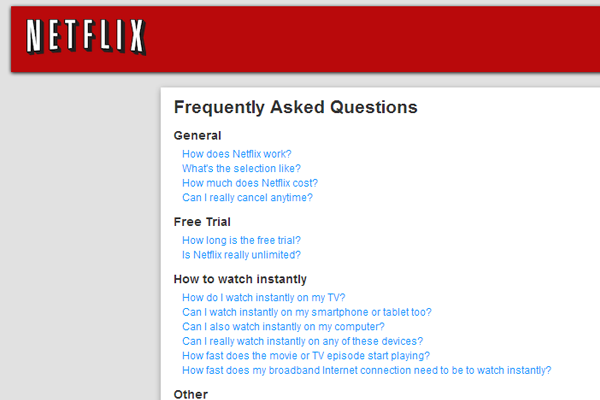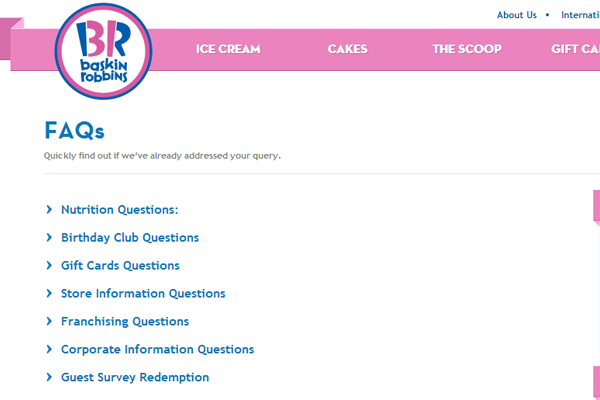 2. Re-write your website's text content to be more conversational
Gone are the days of keyword-stuffing your website's text content. The new era of SEO requires that you write for a human audience, in the way that your target customer actually talks.
Your goal is to mimic how your target market speaks. If you sell a technical product, your writing should be a little more technical. If you sell to Millennials, write for a younger audience incorporating modern slang and verbiage. When in doubt, dumb it down. Writing so that almost anyone can understand what you're talking about is usually a good route to go.
If you don't know exactly how your target market speaks, a good starting point is to ask your customer service and/or sales team. See what keywords and phrases come up consistently, along how customers phrase their questions, and add those phrases to your website.
3. Update your website's most important customer information and "microdata"
First, make sure that your company's address, phone #, store hours, prices, and directions from major highways are featured on your website. A good test is to physically stand next to someone who's never been to your website and ask them to find your contact info (on mobile and desktop). If it takes them more than 3 seconds to find the information, you need to add the information more prominently.
Next, go to Google's Structured Data Markup Helper and see the different kinds of content you can markup on your website's pages. There will likely be some data that is applicable to your business and some that's not. It will also walk you through the process and help you create the right HTML on your website's pages. Markup your data following Google's recommendations. You may need your developer's help to add schema to your website's pages if an effective schema is not already present to mark up.

Your goal is to make it as easy as possible for Google and other crawlers to analyze your website's content and index it properly so that when someone performs a voice search about your business, you provide thorough and correct information to your customer.
4. Optimize your website for mobile, and specifically your mobile site speed
Voice search is used primarily on mobile (though in-home devices like Amazon's Echo are taking more market share every day).
Make sure that your website is fully mobile-optimized and that you have a low bounce rate on your information pages, and specifically your Q&A sections. If Google sees a low bounce rate to these pages, it's likely their algorithm will take notice and reward your good user-experience with more prominence in voice search queries.
Your mobile site speed is extremely important – this is now a key SEO factor. Use Google's Mobile-Friendly Test and GTmetric Website Speed Test to check your current website page speed. Your goal should be less than 2 seconds of load time. This is not always easy to achieve – you'll likely need your developers help to make your site faster. There typically isn't a one-size-fits-all solution to improve page speed, and the process will depend on both your website and hosting environment.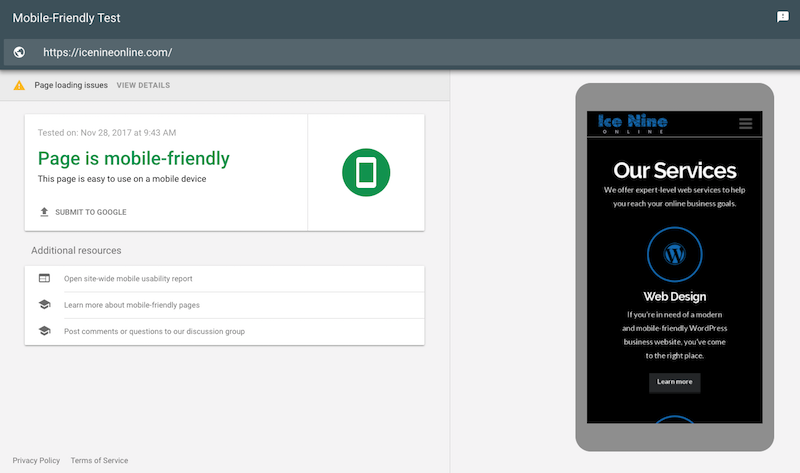 If you need help with any of the above steps, contact us and let's talk it out together.