GA4 Training Session
---
Google Analytics 4 is an analytics service that enables you to measure traffic and engagement across your websites and apps.
Google Analytics 4 (GA4) Training Session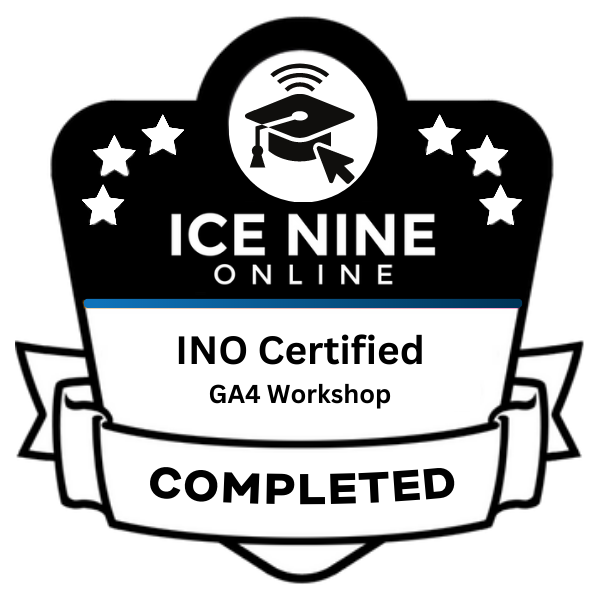 Session Agenda
---
GA4 vs. Universal Analytics

Explanation of the differences between GA4 and UA

GA4 Overview

High-level overview of GA4 and use-cases

GA4 Settings

Hands-on demo of a GA4 account settings and configuration options

GA4 Home Screen

Walkthrough of GA4 Home screen

GA4 Reports

Walkthrough of the various built-in GA4 reports

GA4 Explore Reports

Walkthrough the GA4 "Explore" tab and how to build custom Explore reports

GA4 Advertising Reports

Walkthrough of the various GA4 Advertising reports

GA4 Events & Conversions

Overview of events/conversions methodology and setup process
Pricing
The session is $500 for one person and $250 for each additional trainee. If you have over 5 trainees, group rates may be available.
Book this session!
Meet your instructor
Matt Chiera is Founder of Ice Nine Online and has been in the digital marketing space for over 10 years. He's worked with a wide range of companies including Kraft Foods, Cars.com, CenturyLink, Bang & Olufsen, The Great Escape, KemperSports, and many other mid-size companies, start-ups, and small businesses. Matt is both Google Ads and Google Analytics certified.
---