LinkedIn Ads Management
---
If you're a B2B business, LinkedIn might be a great way to reach your target market. With the ability to target professionals with very precise specification, LinkedIn can prove an excellent ROI for lead generation for B2B businesses.
Ice Nine Online can help you get started with LinkedIn Ads and maintain successful campaigns.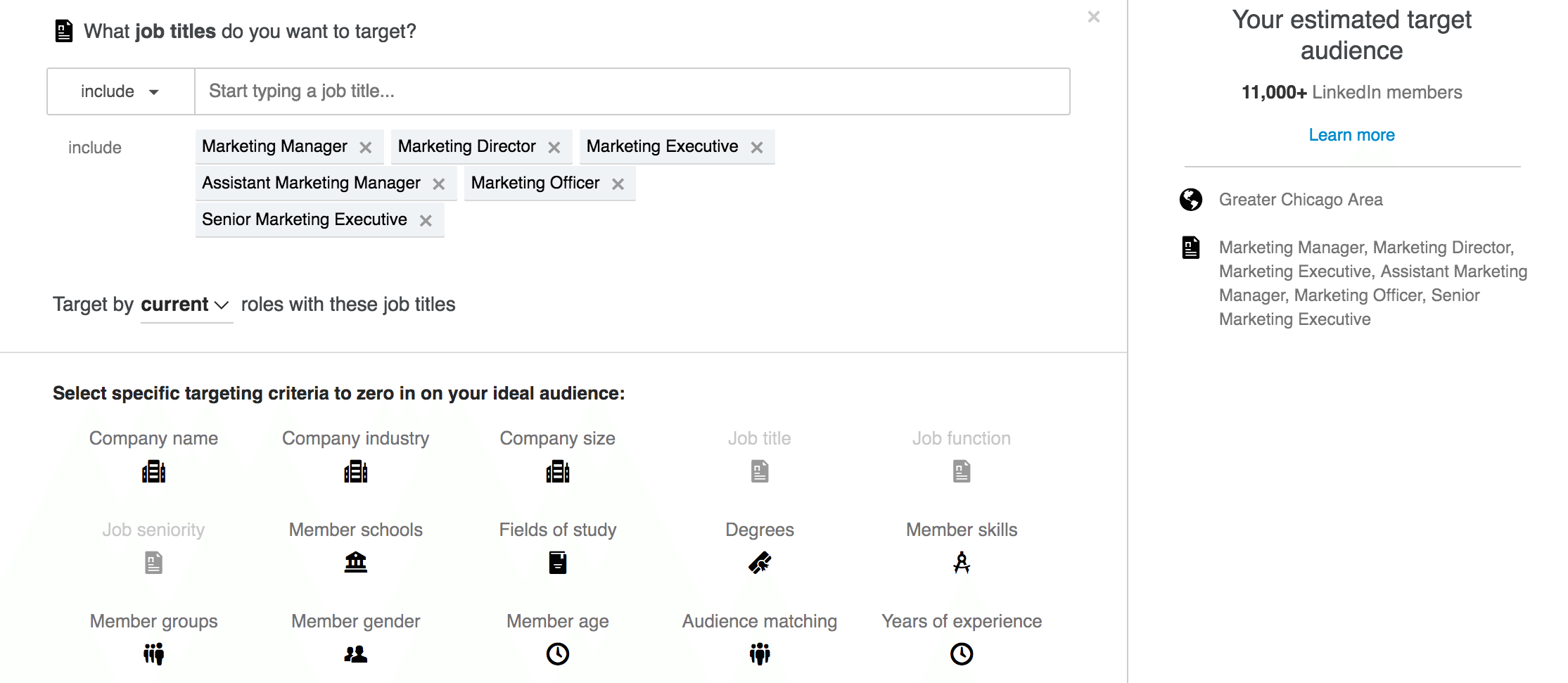 LinkedIn Ads allows for the creation of highly customized business audience targeting
Setting Goals
We help you to develop KPIs (key performance indicators) so that we have data-focused, measurable goals to track and assess your LinkedIn Ads campaigns. Some common KPIs include CTR (click-through-rate), CPC (cost-per-click) Conversion Rate, Revenue, and CPL (cost-per-lead).
Audience Targeting
LinkedIn Ads allows for the creation of highly targeted groups. Audiences can be segmented by geography, job title, job seniority, industry, company size, fields of study, years of experience, along with many other business and position-specific criteria.
Account Planning
We'll walk you through the various campaign types, targeting options, and LinkedIn-specific Ad technology and then organize your LinkedIn Ads account according to your business goals. We then will define naming conventions to make it easy to organize and understand the account.
Campaign Creation
We develop the LinkedIn Ad campaigns based on your goals, including campaign creative, messaging, and implementing audience targeting, and then launch the campaigns. We also set up conversion tracking to ensure that our campaigns are resulting in your desired goals.
Ongoing Management
Ice Nine Online's core LinkedIn Ads strategy involves ongoing testing, including testing various audience targeting, campaigns, ads, and ad sets to discover where your advertising spend will have the highest ROI, and then re-allocating budget accordingly.
Reporting
We create custom reporting based on your goals for LinkedIn Ads. The reporting is fully customizable, meaning that if a business priority suddenly becomes important or if the goals for your online presence change, we change the reporting accordingly.