1. Your website is too slow.
More than 40% of people abandon a website that takes more than 3 seconds to load. In addition to losing customers on your website, Google is now penalizing websites that load too slowly. A slow website negatively impacts your users' experience, page views, SEO, and conversions.
You need a fast website.
2. Your website is dated.
68% of marketers feel that a website should be redesigned every 1-3 years. Having a dated website is terrible for building trust with your customers. 81% of people research a company online before making a purchase. 81%! If they hit your website and see an outdated, ugly website, how likely is it that they'll purchase your product? If you said, "not very," then you'd be right. Also, if you don't have a mobile-friendly website by now, you're WAY behind.
Ouch, my eyes. This is live, on the internet, right now. SMH.
3. Your website is missing best-practice functionality.
Is your website missing a search box? How about a contact form that submits to a database? Can people visit your website to find your company location on Google Maps? Don't even get me started on the foolishness of not having a blog. There are certain elements that need to be on websites (though these elements can be different depending on your business). To quote Bob Dylan, "the times, they are a changin," and in our increasingly digital world, people expect your site to have certain functions for them. Don't disappoint your visitors.
If "The Boss" says it, it's true.
4. Your website is difficult to navigate.
If people can't get the information they're looking for on your website, they're going to go somewhere else. People have short attention spans. You, me, everybody. Maybe it's genetics. Maybe it's a byproduct of our go-go lifestyle. Whatever it is, you'd be surprised how quickly someone will leave your site if you don't make it easy for them to get what they're looking for. Bounce Rate is an analytics term that refers to the percentage of people who visit a page on your site and leave without interacting with anything. A high bounce rate (above 55% is typically considered high) could be a sign that your website is too difficult to navigate.
Don't make this guy mad.
5. You don't have a Content Management System (CMS).
Sure, it should be easy for your website visitors to get where they want to go on your site, but let's be a little selfish here. How easy is it for YOU to navigate the back-end of your own website? Can you write, format, and post new blog posts easily? How easy is it for you to upload images or videos or make changes to your website's pages? If the answer is "not very" it's time to look at a Content Management System (CMS) like WordPress to make life just a little bit easier.
It's excellent and our CMS of choice.
6. Your website is difficult to Search Engine Optimize.
There are certain elements of a website that should be continually optimized in order to achieve and maintain high rankings in Google. For example, Title Tags are page descriptions that are used on search engine results pages (like Google) to display preview information for a given page and are important both for SEO and social sharing. Are you able to easily access and update the back-end of your site to make SEO changes like Title Tag updates? If not, it's time for a redesign.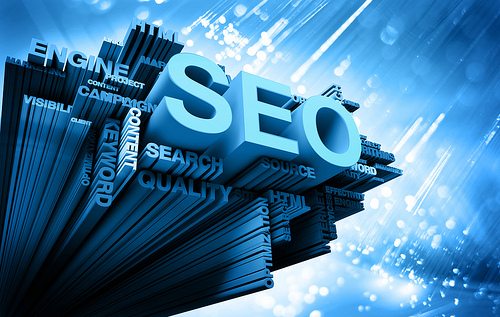 Need a new website for your company? Request a FREE Consultation with a WordPress Expert.