Gibraltar Business Capital
---
B2B WordPress, SEO, Google Ads, Facebook Ads, LinkedIn Ads, Conversion Rate Optimization
---
Ice Nine Online built an SEO-optimized website and manages online ads and digital marketing campaigns for one of the country's top B2B financial services companies.
Overview
---
---
Gibraltar Business Capital provides stability during periods of transformation for small and mid-market businesses. Delivering quick access to working capital, they partner with businesses when banks and other funding sources are limited or too restrictive.
Gibraltar needed a new website and assistance forming and executing a digital marketing plan. Ice Nine Online worked with Gibraltar to identify their primary conversions (goals) on the website and then built a site that evokes Gibraltar's relationship-based methodology while providing users with clear conversion points. The website was built to not only drive prospective clients to contact Gibraltar but also to allow people to easily find case studies, resources, and key information about the company.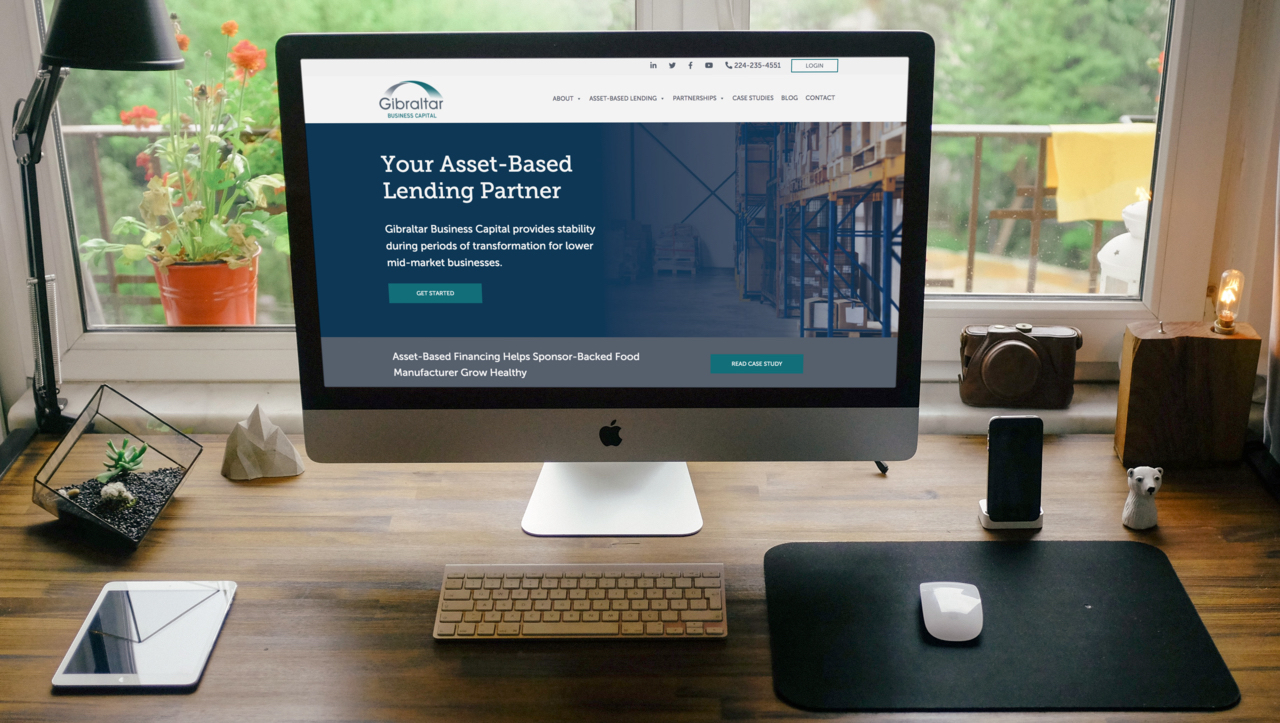 ---
Outcome
---
"Before we started working with Ice Nine, we were getting a handful of leads. In the month of February, we got over 50. That was huge for us. Every month since we've been working with Ice Nine Online, we've had our highest levels of traffic to date, even with consideration of seasonality."Jessica M., VP Marketing, Gibraltar Business Capital
---
Contact Us
Let's discuss your project during a zero-obligation consultation "Discovery Call."
Let's Talk