There's A LOT of digital marketing training content out there. It can get a bit overwhelming – who has time to keep up with EVERYTHING going on in our lightening-speed industry? Personally, I've gone on YouTube and have gotten lost for hours going down rabbit holes of tutorials on various facets of digital marketing.
Now that I've used the Primer app for a few weeks, I'm in love with it.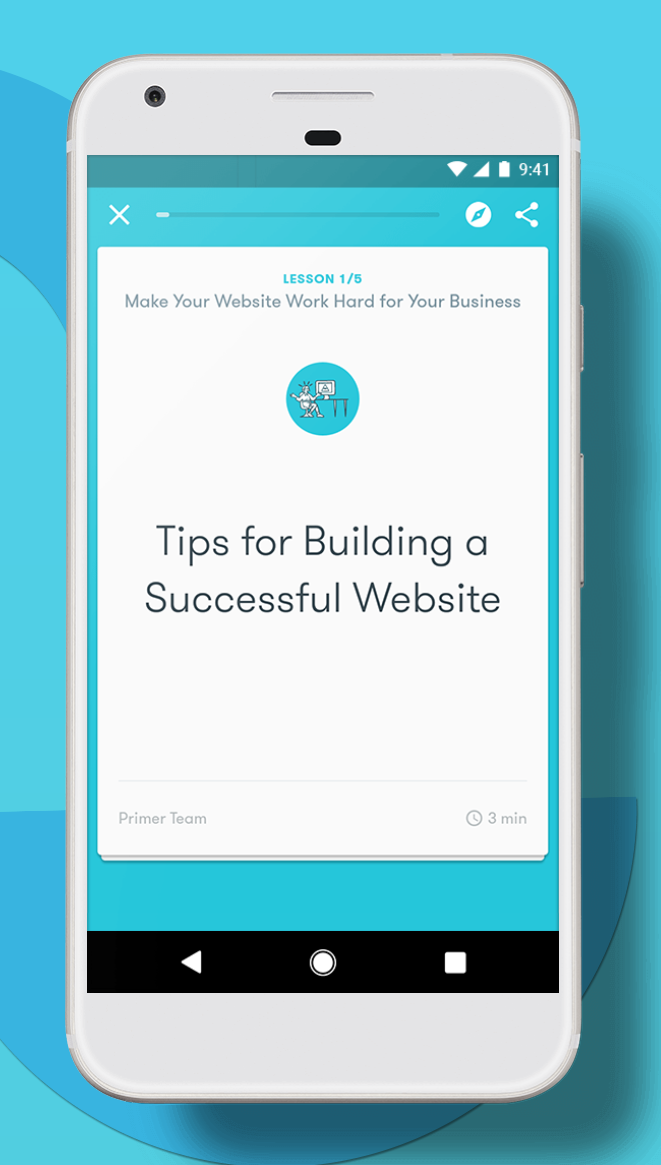 Google's new "Primer" app is a fast, easy way to learn new business and digital marketing skills. The app provides bite-sized lessons to do whenever you have 5 minutes free. Interactive activities will help you learn concepts quickly. And you can put your new knowledge to use right away with personalized, in-app next steps that are automatically saved for you.