RKON
---
Building a new WordPress website for a top IT transformation & cybersecurity firm.
---
Ice Nine Online planned, built, and launched a WordPress website for RKON.
Overview
---
---
Since 1998, RKON has delivered IT Transformation helping private equity and enterprise firms achieve Quiet IT from vision to execution. We believe IT should seamlessly serve the business strategy versus getting in the way of execution. Headquartered in Chicago, IL our team has developed a refined approach, through years of experience, that delivers a clear vision of a scalable, agile, secure, cost optimized and low risk end state. To achieve this end state, RKON provides IT solutions in three stages, first building an advisory practice that sends the strategy in the right direction, an execution practice ensuring that vision is turned into reality and a management practice that keeps the vision on track as IT evolves to serve the business.
Ice Nine Online was hired by RKON to build a WordPress website with a clean, minimalist design that features RKON's impressive client case studies, webinars, resources, services, videos, and podcasts. Check out the RKON website!
Features of this site include integration with HubSpot and Google Analytics, downloadable white papers, dynamic content pulled into services pages by category and chronology, clear calls-to-action across the site, and various styles of menus to make it easy for visitors to find what they're looking for. 
---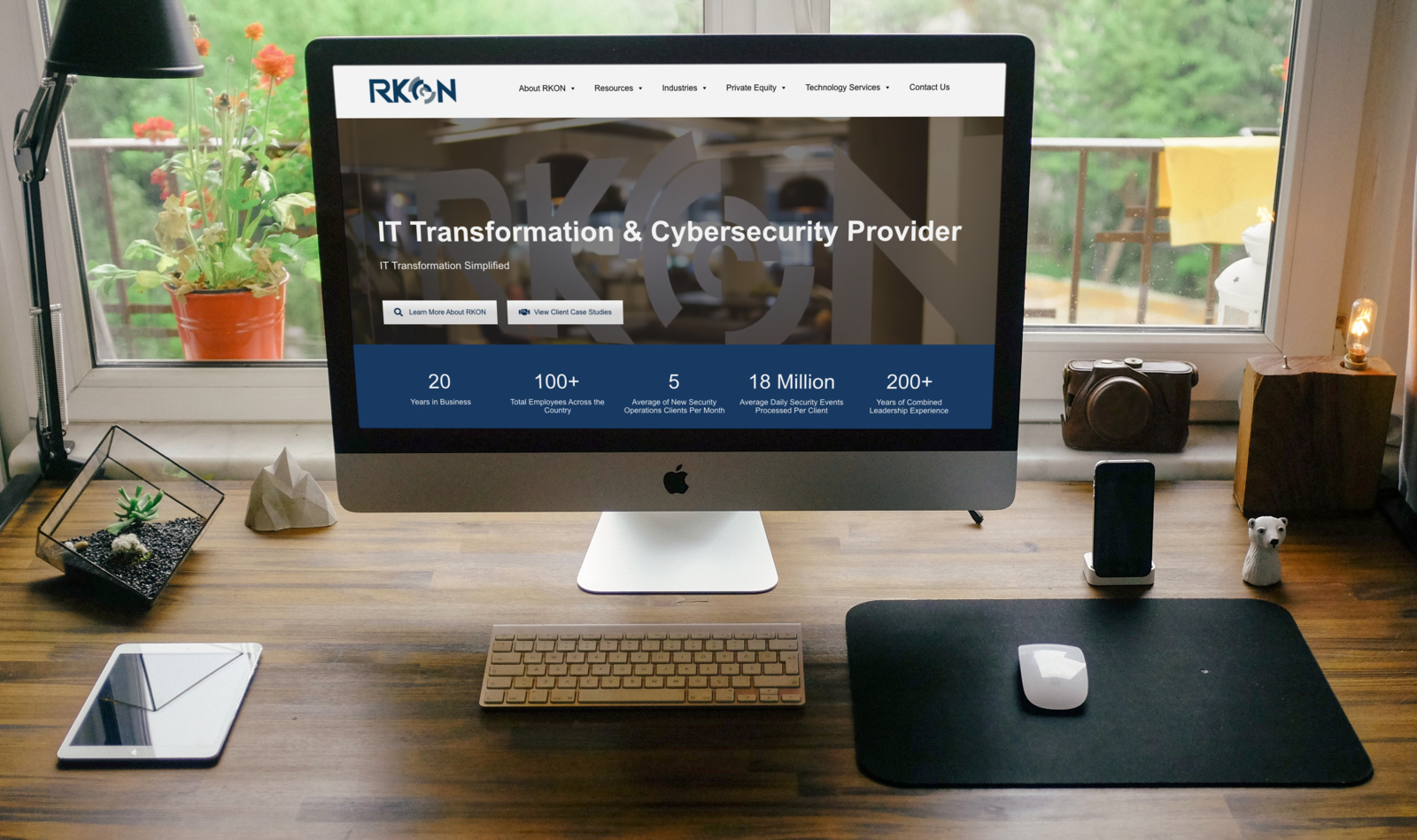 ---
---
Contact Us
Let's discuss your project during a zero-obligation consultation "Discovery Call."
Let's Talk