Ocean Tomo
---
Building an a highly-customized corporate website in WordPress.
---
Ice Nine Online planned, built, and launched a large multilingual business website for a top company in the IT space.
Overview
---
---
Established in 2003, Ocean Tomo, LLC, is the Intellectual Capital Merchant Banc™ firm providing Opinion, Management and Advisory services centered on intellectual property assets. Practice offerings address financial expert testimony, valuation, strategy, risk management, venture development, investments and transaction brokerage. Ocean Tomo assists clients – corporations, law firms, governments and institutional investors – in realizing Intellectual Capital Equity® value broadly defined.
Ice Nine Online built a highly-customized multilingual WordPress website for Ocean Tomo.
Features of the website include:
Hundred of highly-customized page designs including service pages, about pages, client pages, engagement pages, a media center, and careers pages

Case studies and gated resource content
Custom-designed blog
Multilingual in English, Japanese, Chinese, and Korean
Custom landing pages for team members, including video interviews
Live chat integration via Drift
Fully responsive with custom UX elements for mobile and tablet
A seperate custom back-end for non tech-savvy team members

Integration with Pardot marketing automation

Advanced security protocol including firewalls and multi-factor authentication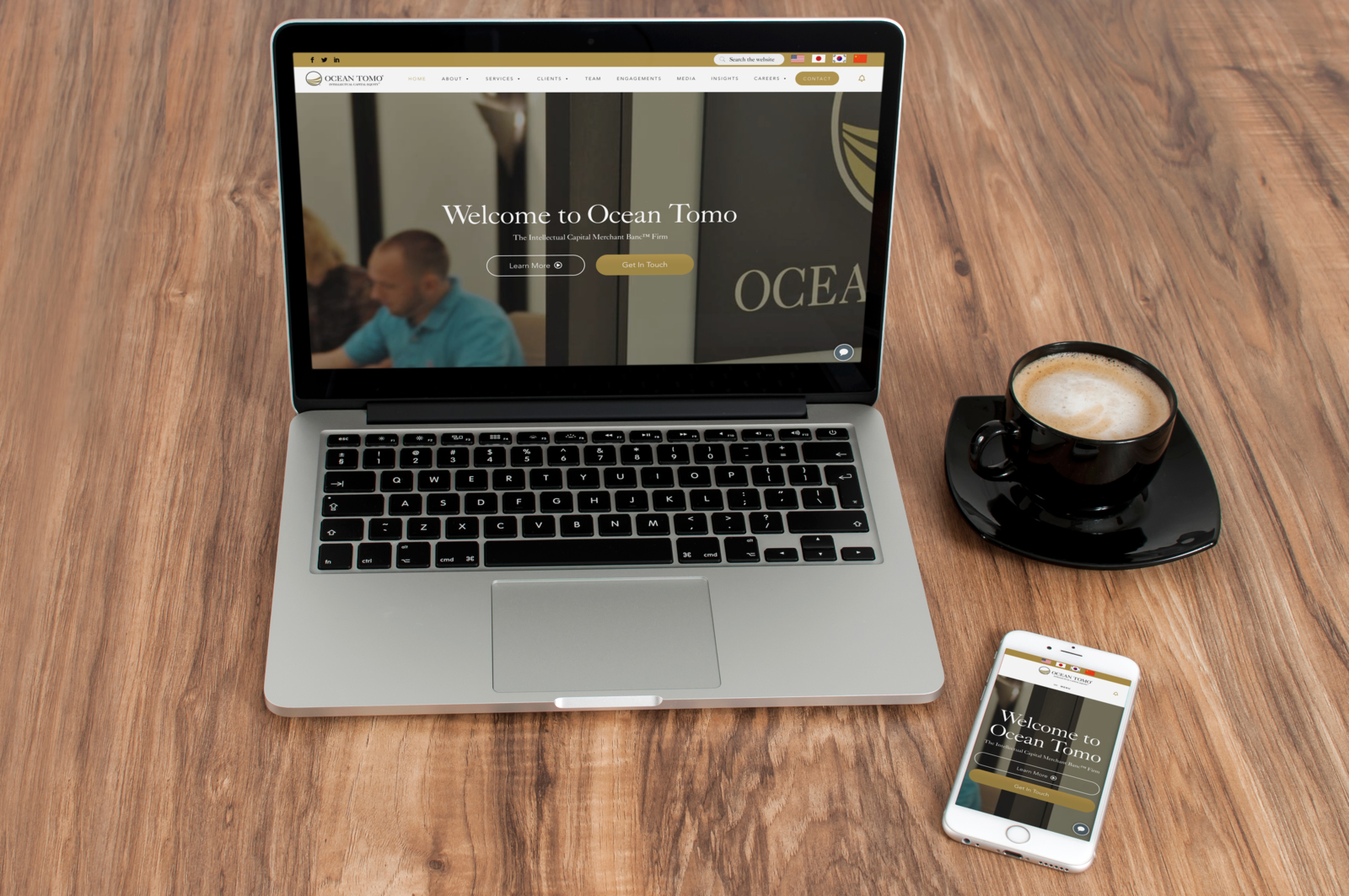 ---
---
Testimonial
---
"We're a B2B company in the IP space. We hired Matt and Ice Nine Online to plan, design, and build a pretty complex corporate website. We needed the site to feature hundreds of pages of services, media center content, case studies, blog posts, career pages, and resources. We also required a custom searchable "team" section with individual custom landing pages and videos for each team member. We needed the site to be multilingual in English, Japanese, Chinese, and Korean and for a micro-site to be built for one of our subsidiaries. We required integration with Pardot and live chat. With these and many more requirements, I can't believe how well the site turned out. The site looks great and runs smoothly. It has all of our desired functionality and content. It even has a separate custom back-end for our non-tech-savvy team members. We enjoyed the white-glove service throughout the project. The Ice Nine team was available whenever we needed them. They hopped on calls whenever needed and responded back very quickly to emails. We had a fantastic experience working with Ice Nine Online and would highly recommend!"David B., CTO, Ocean Tomo
---
Contact Us
Let's discuss your project during a zero-obligation consultation "Discovery Call."
Let's Talk