MVC Consulting
---
WordPress, Web Design, Web Development, Branding, SEO
---
Ice Nine Online built an SEO-optimized website and brand for one of Chicago's top B2B consulting companies.
Overview
---
---
For over 30 years MVC Consulting has provided expert Program and Project Management services for Chicago-area clients spanning multiple industries. MVC Consulting partnered with Ice Nine Online to create modern, revitalized branding for the company including a new logo, online and offline brand guide and a new website.
Ice Nine Online built their new website utilizing the WordPress platform, utilizing parallax design elements, clear calls-to-action and a minimalistic design to cater to MVC's target markets.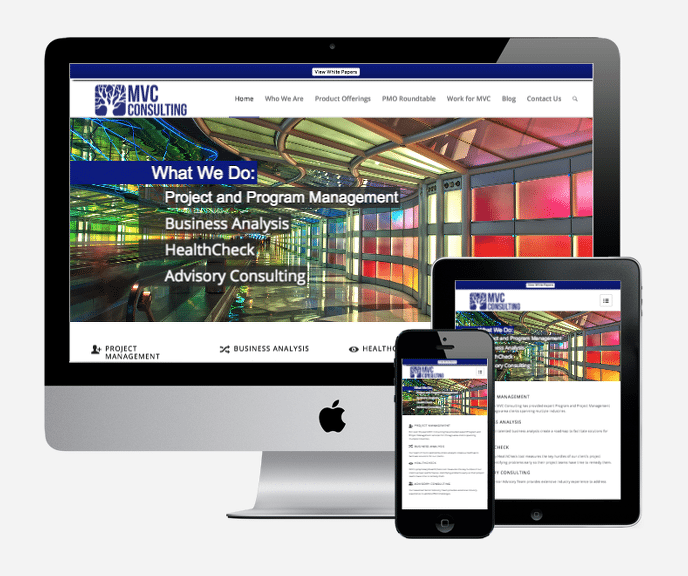 ---
Testimonial
---
"Our project was completed almost a month before it was supposed to be. We got great feedback from our clients on the website so I would absolutely recommend Ice Nine Online, both on the Web development side and the SEO and digital marketing side." James, S. VP, MVC Consulting
---
Contact Us
Let's discuss your project during a zero-obligation consultation "Discovery Call."
Let's Talk