Midwest Training and Ice Center
---
---
Ice Nine Online built a WordPress website with numerous functions for MWTI, the region's largest state-of-the-art training facility for Ice Hockey, Figure Skating, and Gymnastics.
Overview
---
---
Midwest Training & Ice Center is the region's largest state-of-the-art training facility for Ice Hockey/Figure Skating and Gymnastics. Midwest provides the highest quality instruction to athletes of all ages and abilities. Sport specific training is available in gymnastics, ice hockey, figure skating, and cheerleading. For the recreational athlete, Midwest Training & Ice Center offers public skate sessions, drop-in hockey and open gym. Midwest Fitness Center is located within the facility and features state-of-the-art strength & cardiovascular equipment, one-on-one personal training, and saunas in both locker rooms.
For their new website, MWTI needed a custom company website incorporating a variety of goals and functions including:
A live calendar of events and classes
Multiple contact forms for class signups
A custom micro-site for Ice Hockey leagues
A blog to feature company news, events, and promotions
A user-friendly back-end so that non tech-savvy staff can make updates easily
Images and videos to highlight their various classes
Integration with a 3rd party class signup tool - Jackrabbit.
Social media integration
Thorough Search Engine Optimization
Ice Nine Online built a highly-customized WordPress website, utilizing best-practices along with some unique functions like a stand-alone micro-site with it's own unique design. We also built a custom back-end for MWTI staff to be able to quickly and easily access various areas of the site that are relevant to them - cutting out back-end functions that weren't necessary for them to perform ongoing updates (a MWTI "staff" view and seperate "developer" view).
We also built in an integration with MWTI's "Jackrabbit" class signup system as well as integrations with their Instagram and other social media accounts. The page designs were built to reflect the unique class featured on the page - seperate branding, images, and video incorporated on the pages for each class or service e.g. different design for "Fitness Center" vs. "Open Skate" vs. "Recreational Tumbling."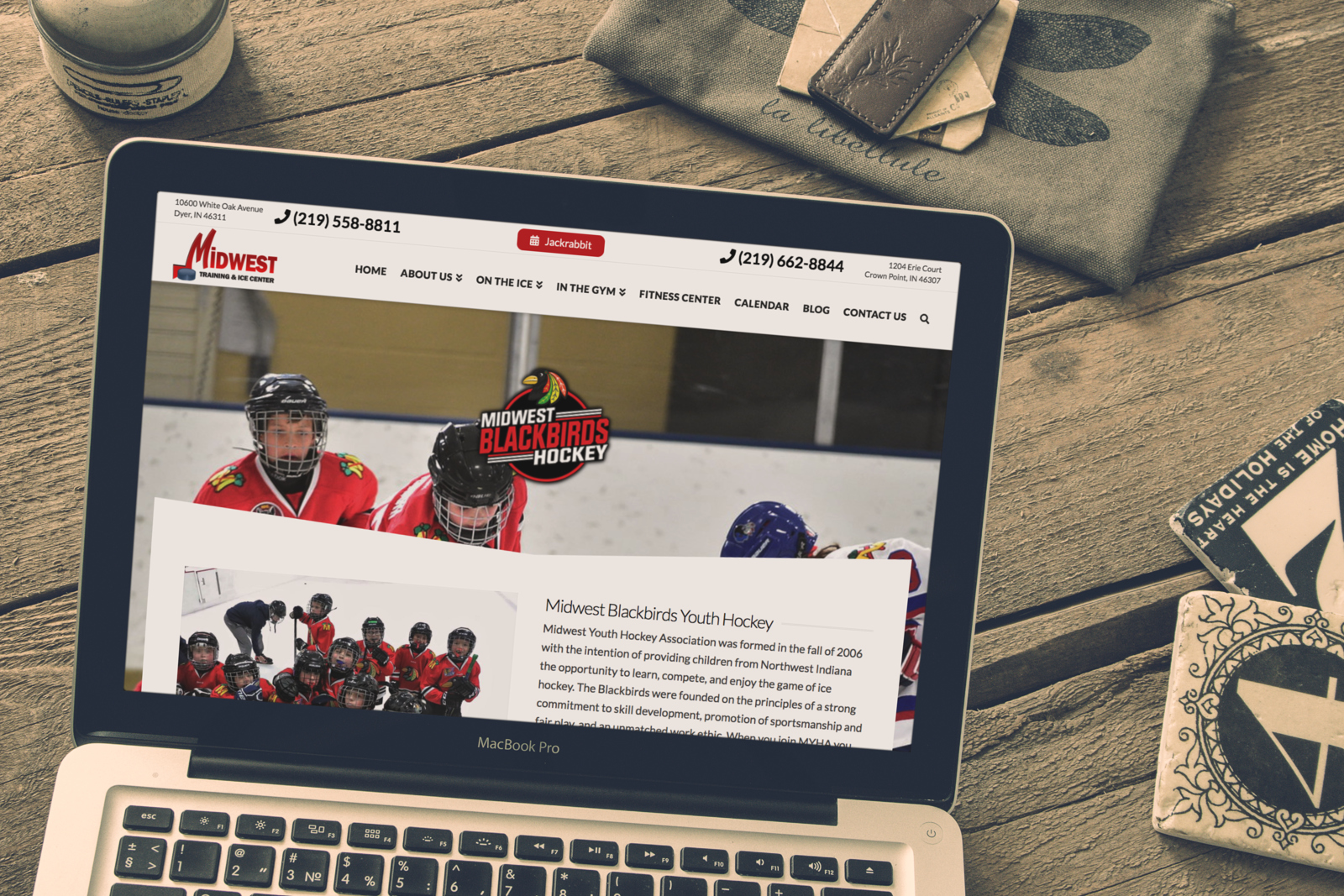 ---
---
Contact Us
Let's discuss your project during a zero-obligation consultation "Discovery Call."
Let's Talk