Exciting news! Google My Business now offers the ability to create posts, which appear in both Google Search and Google Maps and expire after 7 days. According to Google, "Google Posts" is meant to allow businesses to share daily specials and promotions, promote events and offers, showcase top products and new arrivals, and give people a one-click path to sign up for a newsletter, learn more about latest offers, or even buy a specific product from your website. This post explains the setup process and how to use Google Posts.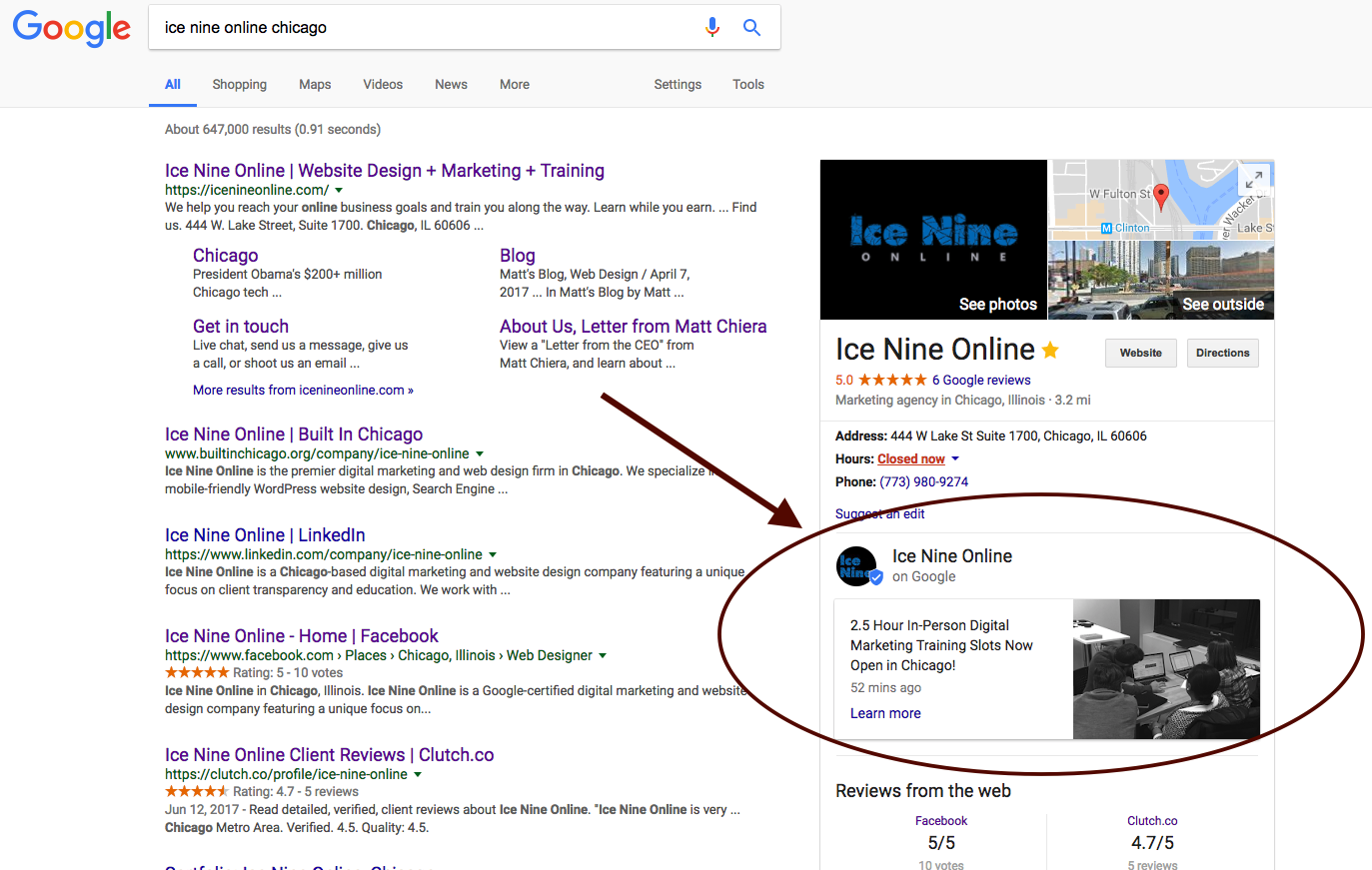 To setup and use Google Posts:
Sign in to your Google My Business Page.
Click "Posts" in the sidebar menu or click "Create post."
Write your post (post options are outlined below).
Once you've created the post, click "Preview" to view a preview of the post.
Once your post looks the way you want it to, click "Publish" in the top right corner of the screen to go-live.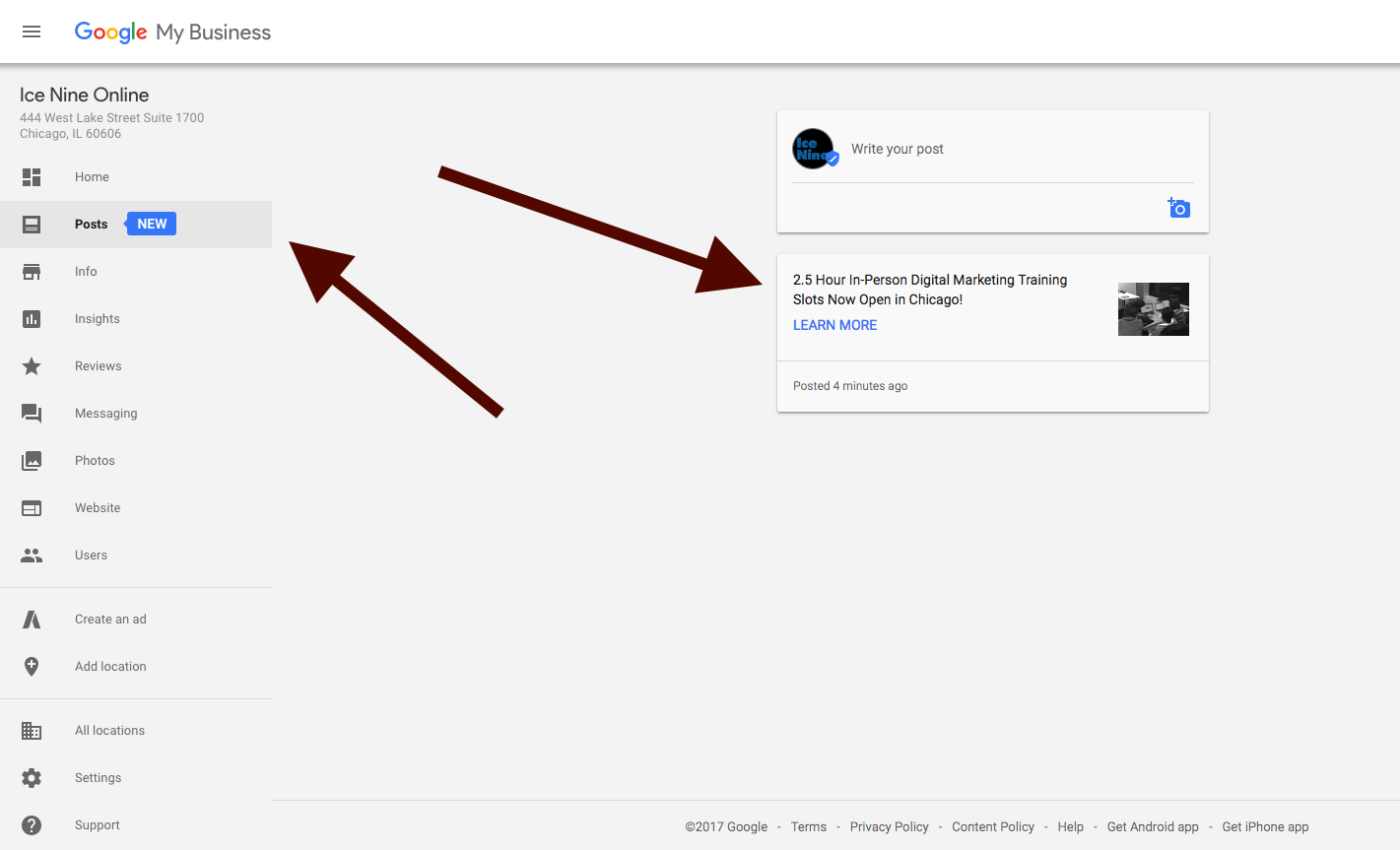 As of my testing on 8/1/17, Google Post options include:
100-300 words of text
Adding an image to the post
Adding a CTA (call-to-action) button with a link, including "Learn more," "Reserve," "Sign up," "Buy," "Get Offer"
The ability to make the post about an event, with the ability to select the "start date," end date," start time," and "end time" for the event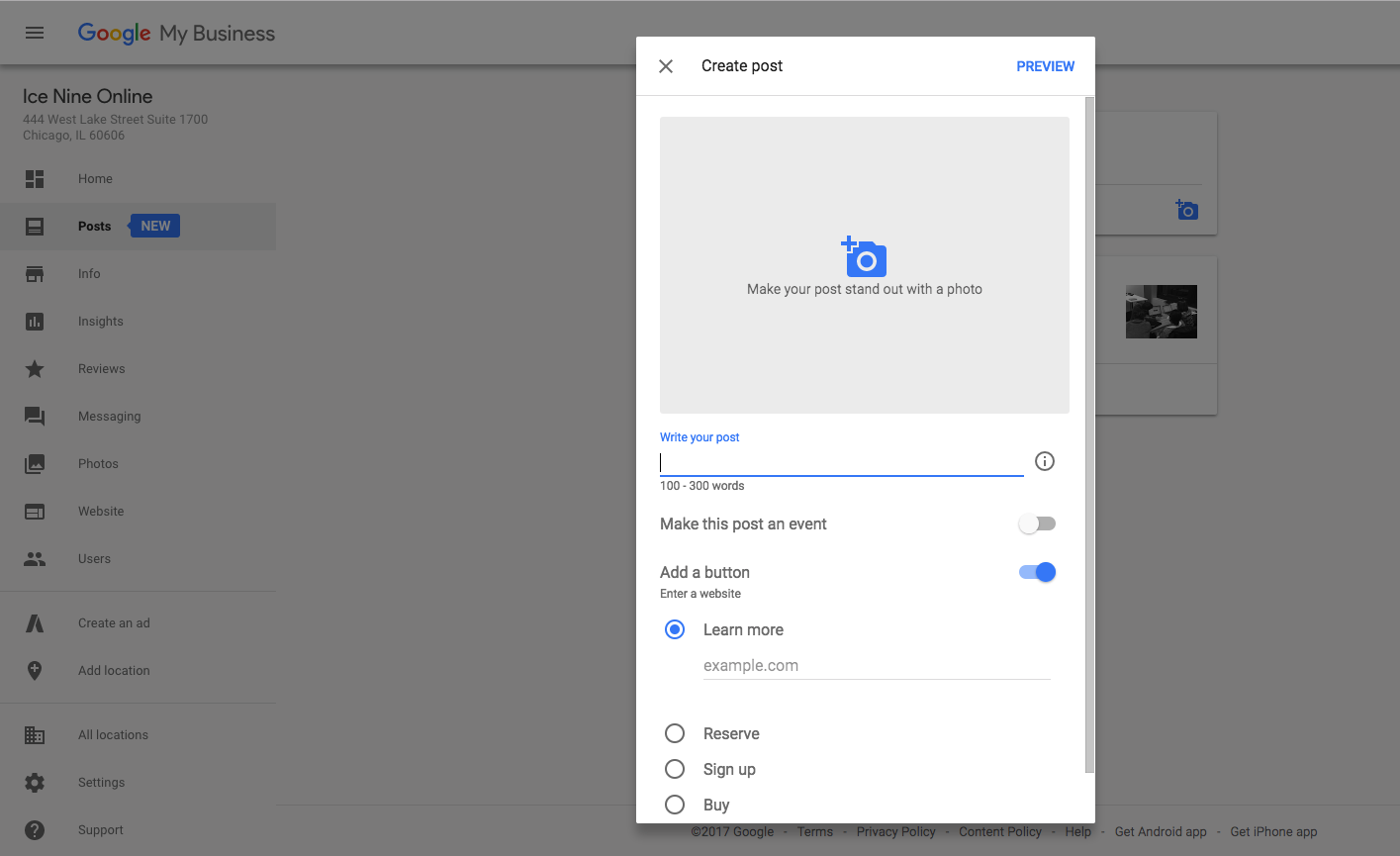 I'm looking forward to seeing how much engagement Google Posts yields and whether or not Google will include these posts in other areas of Google. How about a "Google Posts" Ad Extension in Google Ads, anyone!? 🙂